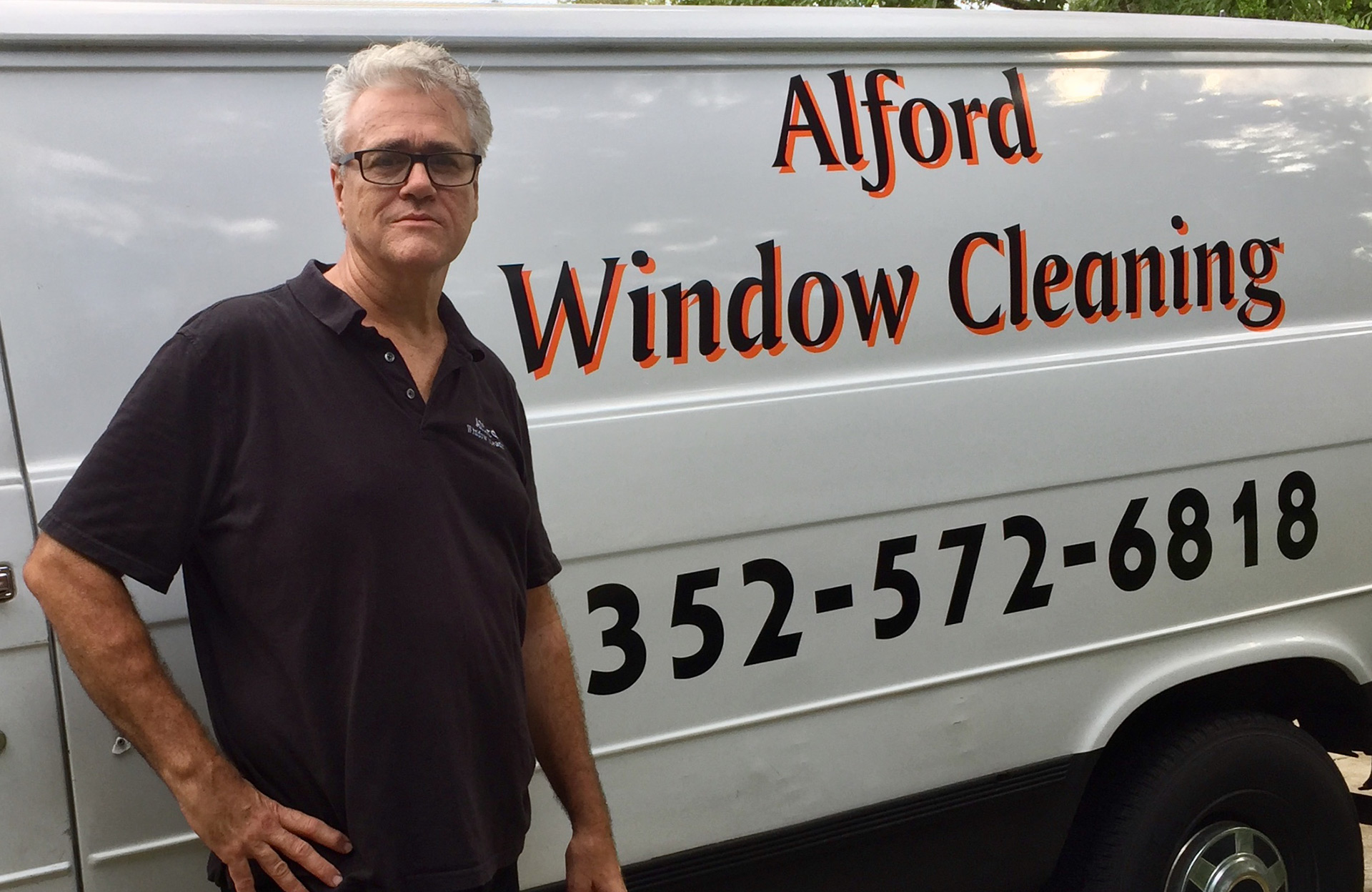 I have 29 years of trusted window cleaning experience and many happy residential and commercial customers.
After 25 years of commercial office cleaning in Marion County, which included floor maintenance and windows, I have enjoyed window cleaning the most. Since 2015 I have focused solely on windows.

My goal is to make you the customer completely happy with the results.
Being meticulous, I work alone. It's important to me that I'm satisfied with my work when the job is completed.